Last updated October 11, 2021
Route 66 is the quintessential embodiment of the road and all its greatest promises: freedom and serendipity, kitsch and living history, and a case study of the very particular way Americans have moved and multiplied. You can certainly travel eastward on Route 66 (in fact, we highly recommend it), but there's no denying the symbolic strength of at least one westward journey along its patchwork of asphalt.
Everything you need to know about Route 66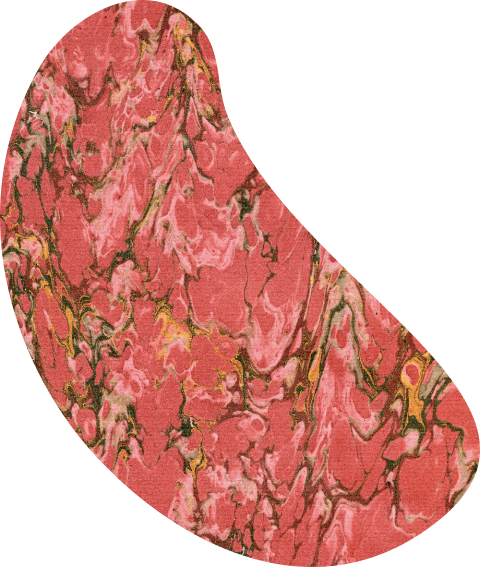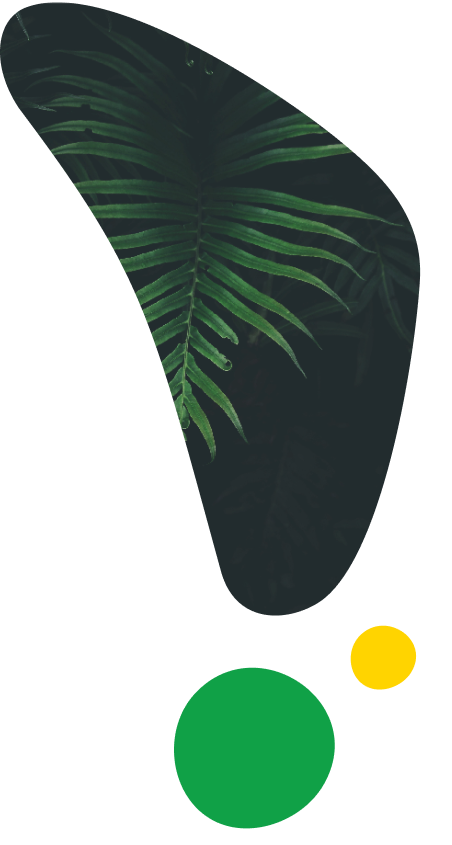 Order Roadtrippers' Route 66 book
Our brand new Route 66 book will help you find every classic, quirky, and fun stop along the Mother Road.
Buy the book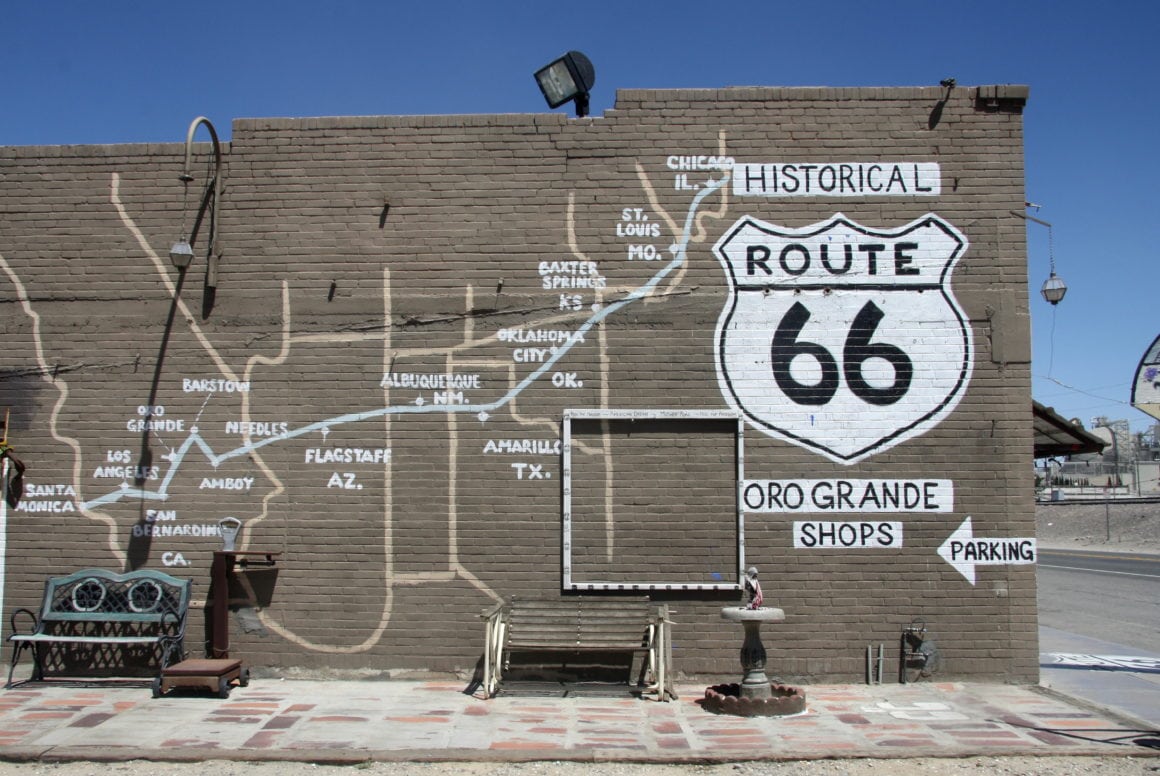 Oro Grande, California Route 66 mural
Route 66 map
Ready to get started? Don't leave home without your trusty Route 66 map. It's a good idea to bring a paper map of Route 66 as back-up in case you don't have cell reception. But the Roadtrippers trip planner is going to be your best friend along the journey, with pre-made maps and guides ready to help make your trip a success.
Route 66 attractions
Here's some of our favorite Route 66 attractions. Make sure you don't miss them on your next trip down the Mother Road.
Route 66 history
Although it only existed as a unified, legally codified road for 59 years—between 1926 and 1985—Route 66 became a great symbolic trailway of human civilization. It will live forever as a route whose traffic reshaped the world of its time, transporting generations of adventurers, migrants, grifters, and dreamers toward untold opportunities.
Route 66 gave rise to new towns, new industries, and a new vernacular architecture. A great deal of it was lost when most cross-country travel migrated to the interstates, but today, a thriving community of people who live along the road—travelers, well-wishers, and preservationists—share news and stories, raise money to protect landmarks, maintain museums, and otherwise work hard to protect its legacy. The route's future, thanks to roadtrippers like you, looks bright. 
Although it only existed as a unified, legally codified road for 59 years—between 1926 and 1985—Route 66 became a great symbolic trailway of human civilization.
The Mother Road has been firmly embedded in the American mythos for decades. In the 1940s, Bob Troup pounded out "(Get Your Kicks On) Route 66," a catchy and enduring standard that has been covered by dozens of artists, from Nat King Cole to The Cramps. In the 1960s, CBS notched a major hit with Route 66, a series whose plot mostly amounted to two handsome guys rambling around the country in a Corvette roadster. Very few of the show's episodes were actually set in towns anywhere near the road it was named for, making it clear that Route 66 had already become shorthand for the adventuresome American spirit, and for the open road itself. And since the Mother Road disappeared from official maps and its signage was removed in 1985, its mystique has only grown.
Route 66 by state
It's time to hit the road, so hop in!
Use this guide for either westbound (Chicago to Santa Monica) or eastbound (Santa Monica to Chicago) travel along Route 66. For simplicity, this page is organized from east to west, as that's the most popular way to experience the route. Should you venture from California to Illinois, just start by reading the section on California and work your way up the page.
Route 66 beginning in downtown Chicago
Route 66 Illinois
Chicago, Illinois, is the eastern terminus of the Mother Road—depending on which way you travel, you will either start or end your trip across from Grant Park and Lake Michigan. After leaving the Windy City, the road takes you southwest through rural Midwestern towns full of classic motel neon, vintage filling stations, roadside giants, and historic bridges until you hit the Mississippi River and East St. Louis. 
The stretch of Route 66 from Chicago to St. Louis is home to aluminum-and-chrome diners, historic, family-owned cafes, bizarre attractions, and other reminders of the route's charming past. You'll also see plenty of cornfields and flat prairie land between the bustling cities and sleepy towns along this first leg. 
There are nearly 300 miles of Route 66 in Illinois. The state is also home to many of the country's most famous Muffler Men, those fiberglass titans of retro roadside kitsch. A lot of the old route has been gobbled up by modern highways, in particular I-55, but there's still plenty of neon, fiberglass, and chrome to keep any roadtripper happy. Traditionally, travelers begin their journey southwest near the shores of Lake Michigan, not spending too much time in Chicago. After all, the Mother Road is calling.
Route 66 Missouri
Many miles of Missouri's Route 66 have been replaced over the years by larger highways, so what remains of the original road is a patchwork, especially in and around St. Louis. The Show-Me State contains several abandoned stretches of the Mother Road, but it's still possible to travel on quite a bit of the original route. More than 300 miles of road takes you southwest from St. Louis to Joplin, a stretch packed with fantastic diners, classic roadside attractions, and classic photo ops. 
Few cities are lucky enough to have an architectural icon like the Gateway Arch overlooking the mighty Mississippi River, but there's so much more to St. Louis. The city has a booming craft brewery scene, a rich history, and top-notch cultural institutions. Whether you're eating at an old-school soda fountain or getting lost in a phantasmagorical wonderland, St. Louis is an excellent weekend destination.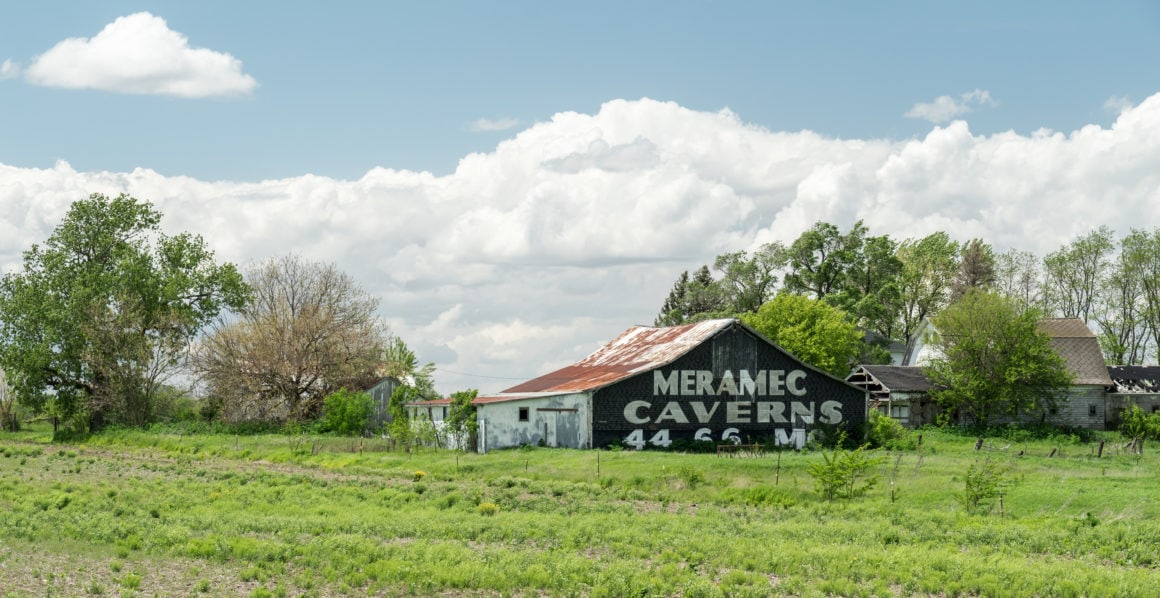 Meramec Caverns sign on Route 66
The stretch of Route 66 from St. Louis to Tulsa is considered by some travelers to be the heart of Route 66. It's where east meets west, linking up the Midwest with the West Coast. Much of this stretch is on I-44, which means lots of exits and county roads, but the scenery is often beautiful.
Springfield is known both as the "Queen City of the Ozarks" and the "Birthplace of Route 66." Located in south-central Missouri at a strategic crossroads, Springfield was a railroad hub, home to a bloody Civil War battle, and played an important role in the birth of the Mother Road. Route 66 was aligned through the city in 1926, realigned in 1936, and funneled travelers to the many motels and businesses located along the way until I-44 bypassed the city in 1958.
Route 66 Kansas
The Kansas section of Route 66 is short but sweet, and manages to pack in several must-see stops in a little under 14 miles (13.2 to be exact). This small stretch passes through three towns—Galena, Riverton, and Baxter Springs—and can be driven in as little as 30 minutes. Kansas is the only state on your journey where the Mother Road isn't interrupted by the interstate. Don't miss the only remaining Marsh Arch Rainbow Bridge, several museums, and other small businesses—on Kansas' stretch of Route 66, you'll find quality over quantity.
Galena is one of the most well-preserved towns along Route 66. Home to the Kan-O-Tex gasoline station from Disney's Cars, the Murals of Galena, and a 1952 Will Rogers Marker, Galena was once a successful mining town. The town was hit hard by the Depression and violent miner strikes. Later, when the town was bypassed by I-44, tourists stopped visiting, the mines closed down, and the population dropped. Today, several historic buildings around town offer a peek into Galena's rocky past.
Route 66 Oklahoma
Oklahoma takes pride in, and embraces, most of its nearly 400 miles of Route 66. There are more driveable portions of the old Mother Road in Oklahoma than in any other state, and plenty of reasons to stop the car along the way. From Quapaw to Texola, this stretch is home to the Blue Whale of Catoosa, Art Deco gems of Tulsa, and two excellent museums filled with Route 66 history. Don't forget to stop into the Sandhills Curiosity Shoppe in Erick and say hi to Harley Russell—if you're lucky, he might just serenade you with a round of "(Get Your Kicks on) Route 66," or hand you a guitar so you can play along. 
In addition to Tulsa's massive Golden Driller statue and the Tumbleweed Grill and Country Store, this stretch is home to some absolutely amazing retro Route 66 hotels (even if you aren't staying, pull over for the vintage signage). A few of the more famous ones include the Desert Hills Motel in Tulsa, the Skyliner Motel in Stroud, and the Lincoln Motel in Chandler.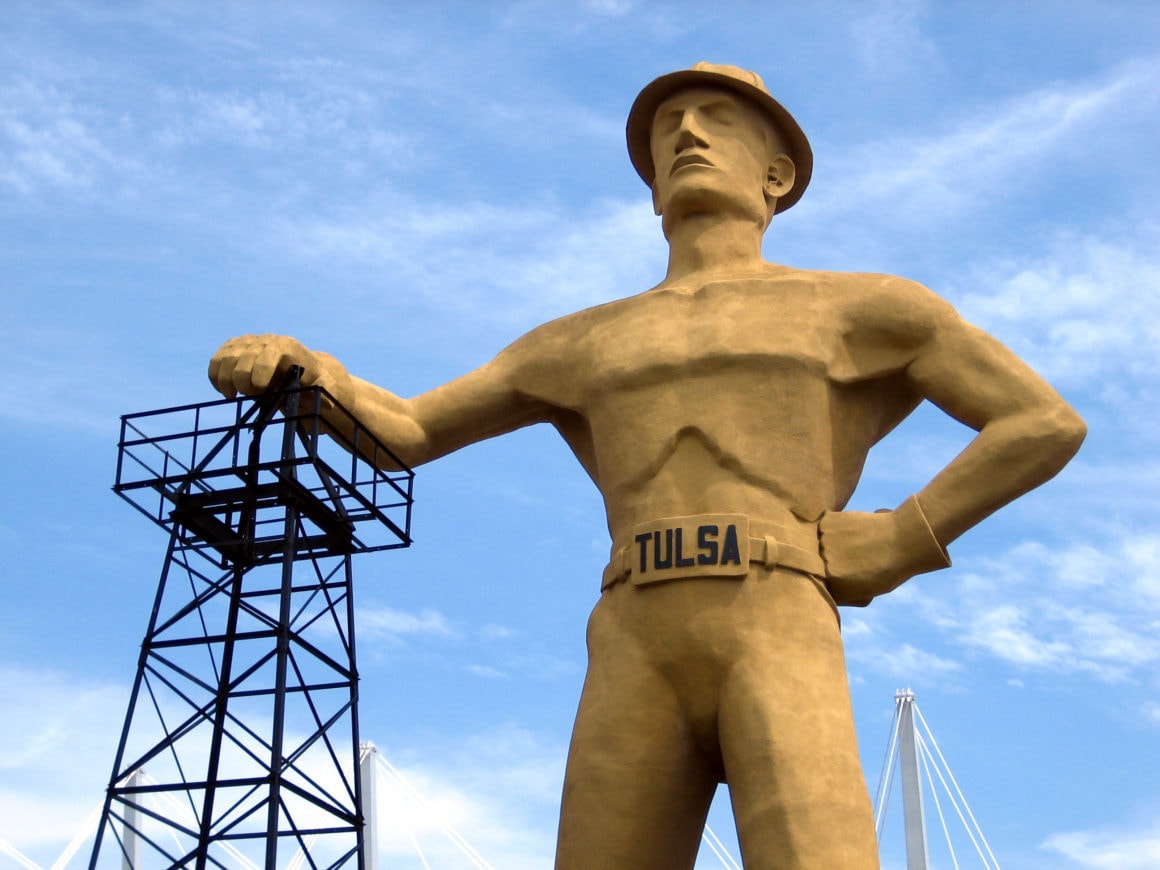 Tulsa's Golden Driller statue
Take a moment to explore Stroud, a small town that is known as "Oklahoma's Winery and Grape Capital." Here you can also find unpaved segments of the original road, built in 1915 and incorporated into Route 66 in the 1920s. Don't miss the dirt section of the original Ozark Trail road and stop for a photo—and a BLT—at the iconic Rock Cafe.
Oklahoma City is the state's capital and the largest city you'll pass through on Route 66 in Oklahoma. OKC is home to many museums, memorials, and motels, in addition to a few stops worth a detour from the main route.
Route 66 Texas
The Lone Star State has about 180 miles of old Route 66 road still remaining. It closely parallels Interstate 40, so it's easy to hop on and off stretches of the Mother Road. The billboards along I-40 may not tell you this, but we will: Some of the very best roadside attractions in the U.S. are right here in the panhandle of Texas.
The town of Vega sits right on historic Route 66 and has several landmarks worth stopping for. Also worth checking out are Dot's Mini Museum, Rooster's Mexican Restaurant & Cantina, the Hickory Inn Cafe, Bonanza Motel, Vega Motel (built in 1947), and a restored Magnolia service station. As one of the sunniest places in the U.S., Vega is sometimes referred to as the "Solar Capital of Texas."
Route 66 New Mexico
New Mexico is known as the Land of Enchantment, and for good reason. There is certainly something enchanting about the Southwest. Maybe it's the combination of hot springs, forests, desert, and mountains, or the area's rich history and strong, visceral ties to the past. Towns such as Santa Fe and Taos are full of art galleries, boutiques, innovative architecture, museums, great restaurants, and more. There are some gorgeous side trips you can enjoy, including the High Road to Taos or a drive down the Turquoise Trail, a scenic byway that connects Santa Fe to Albuquerque. The trail commemorates the state's mining history as it passes through the stone-and-ore-laden mountains and former boom towns.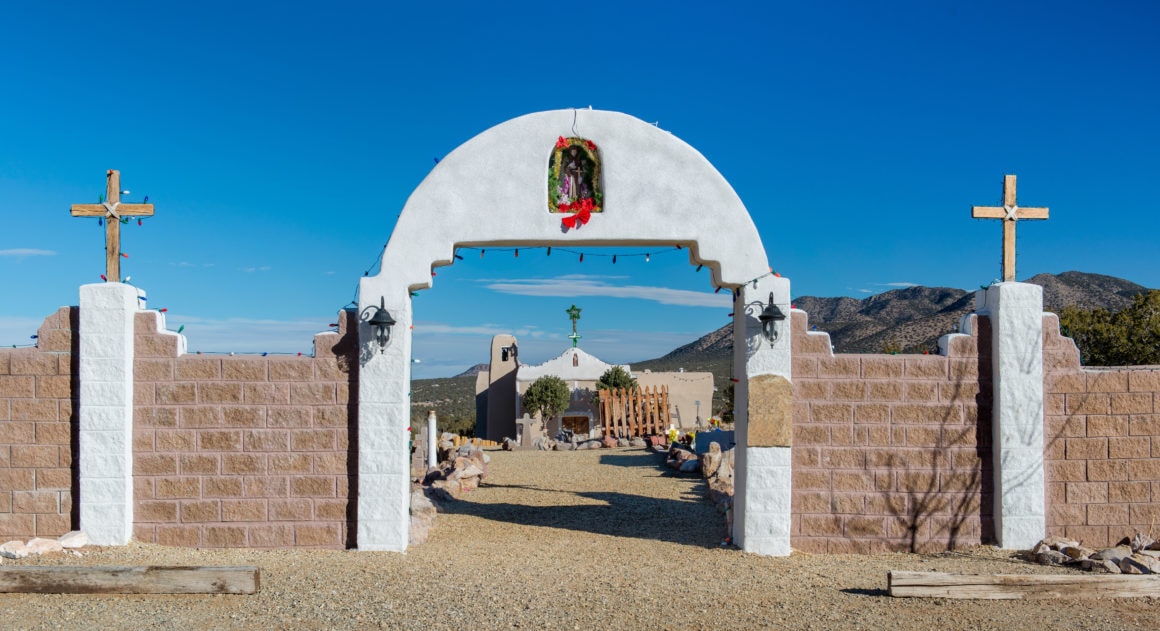 San Francisco de Asis church (built 1839) along the Turquoise Trail (Route 14) in Golden, New Mexico
Albuquerque is a high desert city with an artsy vibe. Admire the Pueblo architecture, explore Old Town, pop into the Indian Pueblo Cultural Center, and learn about the desert at the ABQ BioPark Botanic Garden.
The Laguna Pueblo is located 45 minutes west of Albuquerque, right on Route 66. When you pass the whitewashed St. Joseph church, you'll know that you've arrived at the pueblo, which spans four counties and comprises six villages. Part of the pueblo dates back to the 1400s, but people have been settled in the area since at least the 1300s, and tribes have passed through since 3000 B.C. The Pueblo of Laguna is especially fun to visit during feast days: March 19, July 25 to 26, August 10, August 15, September 8, September 19, September 25, and October 17.
Gallup is the largest city between Albuquerque and Flagstaff along Route 66, and it's full of motels, dining options, and classic neon signage. Don't miss the Muffler Man cowboy located just off the route near downtown. If you're staying overnight, you can't get much better than the old Hollywood El Rancho Hotel and Motel. Gallup, which lies in the middle of a Navajo Reservation, is also home to an abundance of Native American crafts, artwork, and history.
Route 66 Arizona
You'll know you're crossing into Arizona when you spot the large, bright white Teepee Trading Post advertising "jewelry, pottery, kachinas, and southwest souvenirs." The teepee-shaped souvenir shop is set against a striking backdrop of dramatic red rock cliffs and it's a great place to pull over, grab a drink, use the restroom, and load up on souvenirs. With the exception of the Navajo Nation, most of Arizona does not observe Daylight Saving Time so be sure to confirm the time as you cross the Arizona/New Mexico border.
Sedona is one of those places you just have to experience in person—even the most spectacular photos don't fully do it justice. Surrounded by majestic red rock canyons and pine forests, this small desert town is known for its vibrant art scene and mysterious healing forces. Yes, you read that right—Sedona is supposedly a hotbed of cosmic activity, sitting atop several energy vortexes that are easily accessible through hikes and tours. With its artsy vibe and comfortable climate, Sedona is also home to cute shops and restaurants, galleries, and lots of aging hippies.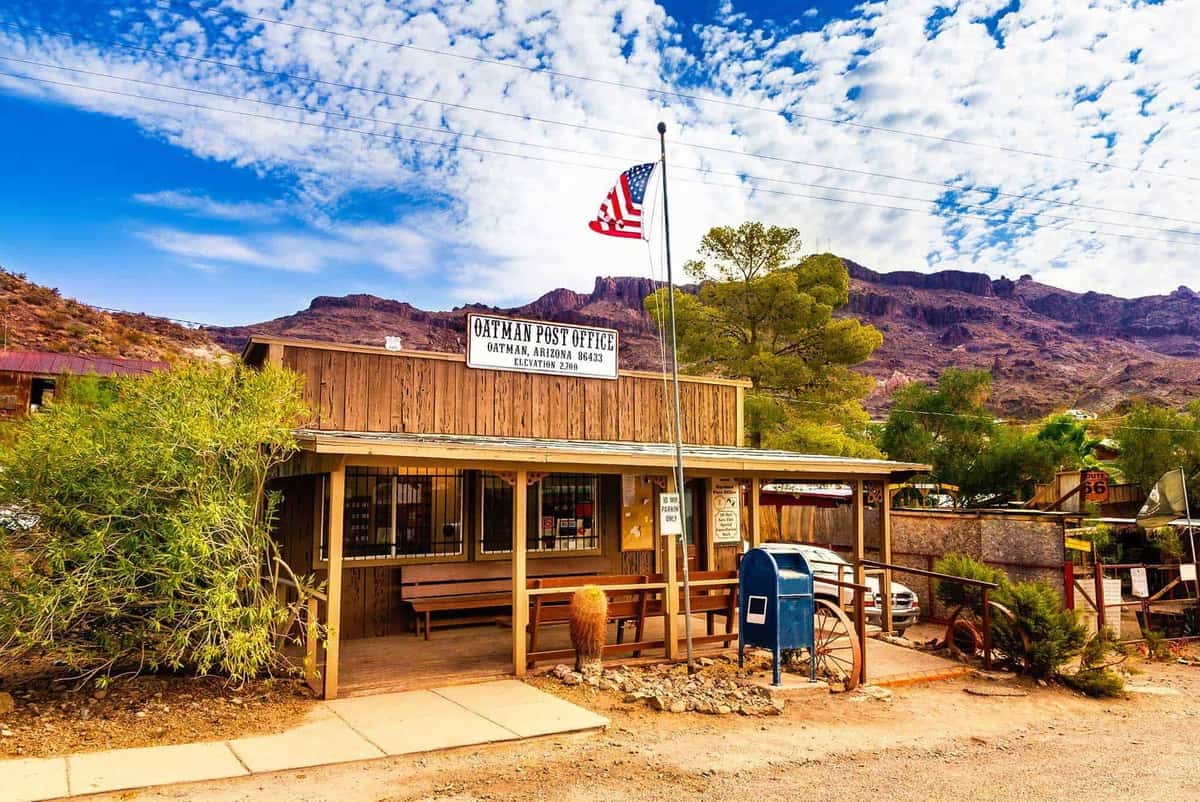 Oatman, Arizona post office
Words (and even pictures) simply cannot do Grand Canyon National Park justice—it's one of those truly epic places you just have to see in person to believe. Officially designated as a national park in 1919, the Grand Canyon sees more than five million visitors annually. The massive canyon was formed by erosion from the Colorado River after the plateau was lifted due to seismic activity, revealing rock that's more than a billion years old. Whether you take in the sweeping views from the top or hike into its depths, you'll quickly discover why it's one of the most iconic national parks in the U.S.
You'd be hard-pressed to find a ghost town more real—or more alive—than Oatman. Located at the edge of Arizona on Route 66 and perched 2,700 feet above sea level in the Black Mountains, Oatman is a strange place run by wild burros.
Route 66 California
The California section of Route 66 will give you a proper taste of the Golden State's diverse scenery, from tiny desert ghost towns to the urban sprawl of Los Angeles. This stretch is also packed with iconic roadside attractions. Take your time and meander through the glass forest at Elmer's Bottle Tree Ranch or get your photo taken next to the freshly restored neon sign at Roy's Motel and Cafe. Before you know it, you'll be finishing this epic journey at the end of the Santa Monica pier, where the West Coast meets the Pacific Ocean.
You'll know you're at the end of your journey once you arrive at the Pacific Ocean. But to reach the official end point of Route 66—and take a photo of the iconic "End of the trail" sign—you'll have to ditch the car and walk to the end of the Santa Monica Pier. The coastal city of Santa Monica is also home to the original Muscle Beach outdoor gym and the pier's Pacific Park amusement park. 
Congratulations! You have reached the end of the Mother Road—and by now you know it's not the destination that matters, it's the journey. But whether the Santa Monica Pier is your ending or starting point, take some time to celebrate and reflect. With more than 2,000 miles of classic neon, motels, larger-than-life roadside attractions, museums, diners, and countless colorful characters, it should be obvious why the allure of Route 66 is as strong as ever. The road may look different today than it did decades ago—or even yesterday—but that's all part of the fun.
Roadtrippers Magazine: Route 66
How should you pack for Route 66?
An over-packed car can quickly turn into a disorganized mess, and you're likely to forget about half the stuff you brought if they're not easy to access. With that in mind, focus on accessibility and multi-functional items. 
A small overnight bag should contain everything you need after a long day of driving—think sleepwear, toiletries, and a good book. 
Your car should be packed according to what you'll need first. Items specific to a destination further down the road, or gear for weather that might occur later in your trip, should be packed beneath items you'll need regularly or right away.
Where does Route 66 start and end?
Route 66 starts in downtown Chicago and ends at the Santa Monica pier in California. Throughout the journey from Chicago to Santa Monica, you'll discover sections where the original route diverges, seemingly shooting off in two directions and yet nowhere at once. It is a prime lesson in the art of the road trip: A sudden change in direction, an abrupt end to the pavement, and a few wrong turns are all welcome parts of the adventure rather than an inconvenience.
How long does it take to drive Route 66?
Typically, travelers will plan no less than two weeks for the entire Mother Road road trip. In that amount of time, you'll be able to visit the major sites. But if you want to savor the entire experience—strolling historic downtowns, sipping a root beer float at a soda fountain, and sleeping at a retro motel with a blinking neon sign—you could spend up to a month or longer.
What is the best way to travel Route 66?
Will you go from Chicago to Los Angeles or vice versa? Travelers often chose the east-to-west direction as that's the route originally taken by pioneers escaping the Dust Bowl in the 1920s. But you can't go wrong either way.
How long does it take to drive the Route 66?
Typically, travelers will plan no less than two weeks for the entire Mother Road road trip. In that amount of time, you'll be able to visit the major sites. But if you want to savor the entire experience—strolling historic downtowns, sipping a root beer float at a soda fountain, and sleeping at a retro motel with a blinking neon sign—you could spend up to a month or longer.
What is the best time to do Route 66?
The best time to take a road trip on Route 66 is from late April to early October. Be prepared for remnants of ice and snow during the early spring and thunderstorms in late spring and early summer. During July and August—peak travel months—expect sometimes sweltering temperatures, over-crowded attractions, and higher rates for lodging. 
Come late October and into November, you might see snowfall on parts of the route. Winter is considered the off-season, and some places may be closed until spring, so it's always best to call ahead if you're venturing out onto Route 66 between late November and early April. Whatever time you travel, expect variations in climate as you'll be traversing through many different states and terrains.